We build technologies to make shopping online better. Product listing pages (PLPs) are one aspect of ecommerce we believe could – and should – be much quicker and easier to navigate. We built our original SofaSizer experience – powered by AI Category Pages technology – to help solve some of the frustrations we had with searching and purchasing large items (like furniture) online.
After showing MADE.com our first prototype of Sizer in 2016, they immediately began an A/B test to determine its success with their customers. That test period showed that our technology significantly increased conversation rates, AOV's and engagement, and so the SofaSizer was born!
Since then, we've worked with some of the biggest names in homewares from across the globe, including Dunelm, Mobilia and Heal's. Although each retailer has their own unique reasons for using Sizer, they all share the same desired outcomes when it comes to improving customer experiences.
Here are 5 reasons why retailers (and shoppers) love our AI Category Pages.
1. It makes you money and it saves shoppers time
When we're purchasing larger items like sofas we already have an idea of what we're looking for. We've envisioned it in a space at home, so it needs to have certain specifications like a size and colour.
Traditionally, shoppers need to click a load of filters to get where they want to be. Our Smart PLP technology eliminates this wasted time, because it enables shoppers to search for products by the exact size they're after, and play around with colour variations. 
Our tech analyses all of the tags attributed to different products, so when it comes to playing around with colour, our Smart PLPs lets shoppers differentiate between different hues. For example if they click on green, they can then explore all of the sofas that have been tagged with green tones, like turquoise or emerald.
Our Smart Grid technology reacts instantly to their choices, re-ranking the product grid to feature the most relevant products first. Unlike other AI personalisation technology, Smart Grid technology provides each shopper with results based on their own clicks, not other shoppers' data.
Sizer also increases likelihood of purchase. Oak Furnitureland saw a 91% increase in RpU when they launched Sofa Sizer. Sofology also saw double-digit uplifts in CVR.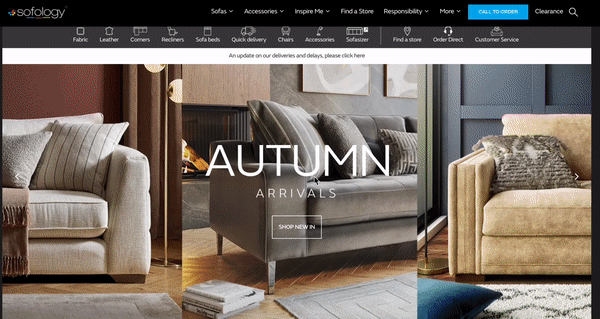 2. All of our apps are built mobile-first and will never crash - so ecommerce purchase journeys are never disrupted
Ecommerce shopping journeys should mimic the experiences we have on social media. They should be instant, playful and intuitive. Over 70% of page loads come from mobile, but if i'm using public transport and the WiFi drops - most websites crash, forcing my purchase journey to end. All of our apps are built using our award-winning, full stack platform. Our architecture works offline so there are no reloads or API calls during a visit to one of our pages - this means that everything you see here is loading instantly and will still work even if you run out of signal during a shopping session.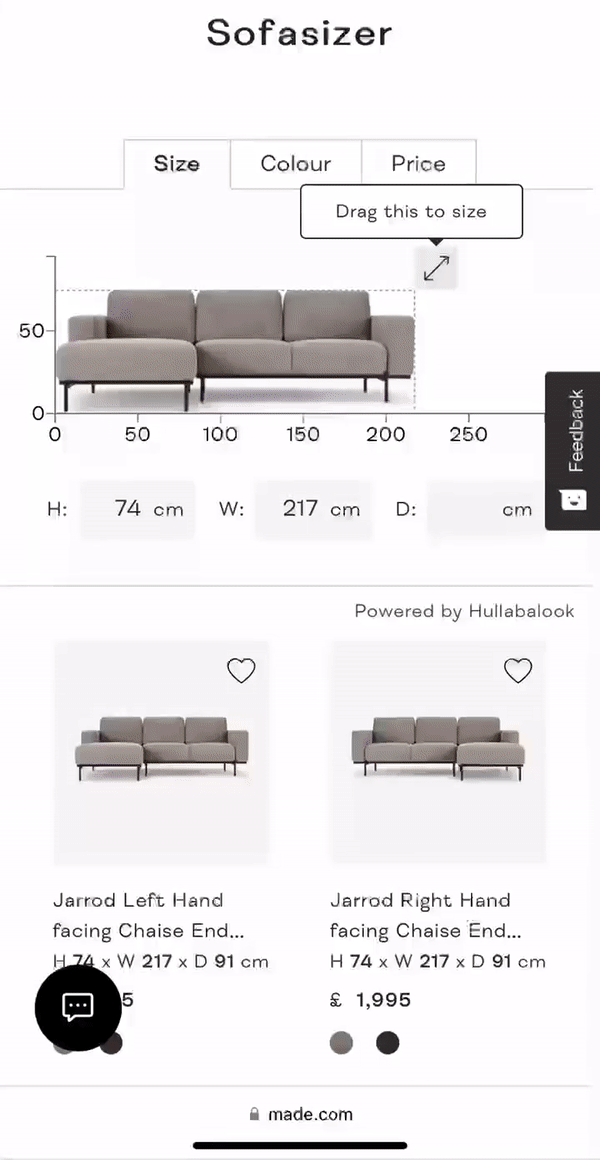 3. We don't filter out your products - we re-rank them
Product discovery is really important for retailers. Almost all of our clients tell us their biggest problem is finding ways to get more of their products in front of shoppers eyes.
Rather than relying on shoppers to take initiative and find the products they're looking for, our Smart Product Listing Pages technology enables the discovery of multiple products simultaneously. Smart Product Listing Pages will always show you the most relevant products at the top of the PLP, and as shoppers scroll, the products will get less relevant. For example, you might continue to see more results which are the same shape and size that you're looking for, but with a slightly different colour, spec or brand. 
By keeping the product page relevant, but encouraging this element of product discovery, you can shop and be inspired at the same time. 
4. We can load thousands of SKU's on one page
Retailers often have 10s if not 100s of thousands of certain types of products. For example if a retailer has 100 sofas, that are available in 50 fabrics with 4 leg options, that's 20,000 sofas. Most ecommerce platforms are not designed to let you load 20,000 products onto a page without the page crashing (or taking forever to load).
This leads to shoppers either having to dip in and out of PDP subcategory pages (2 seater sofas, 3 seater sofas, love seats, armchairs etc.) or constantly having to navigate to the next page just to see the available products. 
Smart Product Listing Pages tech allows retailers to display hundreds of thousands of products and variants on a single page. Our technology can show up to 200,000 SKUs per page, without ever needing to reload the page or click on endless filters. This improves your ecommerce user journey massively.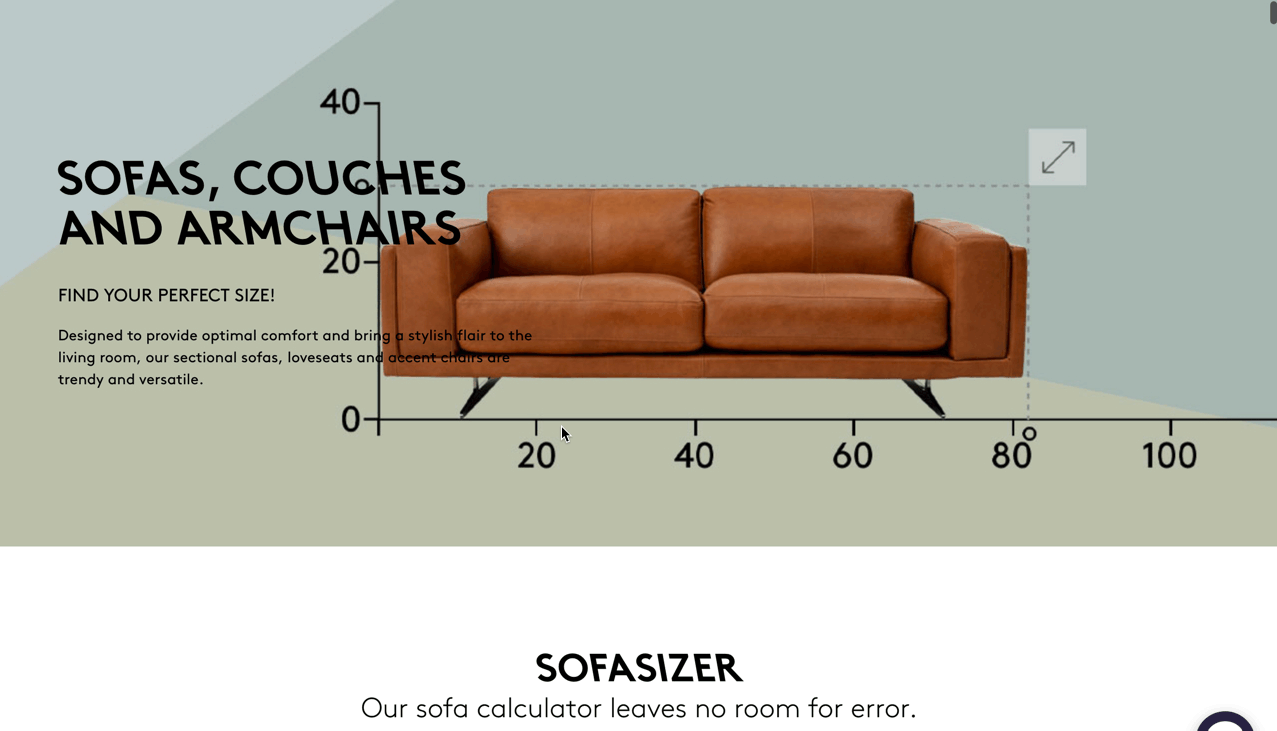 5. Integrating on your site takes weeks, not months
Unlike a lot of other software, our technology can be up and running, driving revenue on your site within 10-12 weeks. Better still, we don't require any support from your IT teams - simply provide us with a standard product data feed and we'll do the rest.
Want to Learn More?
Want to learn more about our technology? We'd love to hear from you.